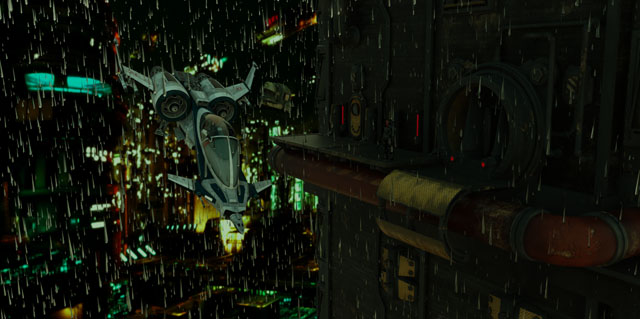 So I know this guy from my time hanging around deviantART. How this meeting came about, I don't remember, but over the couple of years I have known him I've admired a good number of his beautiful renders. LuxRender is his weapon of choice, backed up with DAZ Studio
and Reality 2 point something.
This guy had a kid (well his wife did anyway) and all was quiet for a time. Suddenly he turns back up months later ranting about this crazy idea about making an episodic animation with LuxRender. Any sane guy like me (yes, like me) would be dubious about such outlandish claims, but with a little digging about and a look at what Jean E Dugas (about time to introduce our Texan protagonist by name) has been up to, you start to get the feeling that this might just work. He has a clear and reasoned understanding of where he is and where he needs to get to, and the awesome amount of work required. Just watching the trailer for his project shows a sharp progression of skill and technique.
So, what's Jean cooking? Well, maybe this is another element that piqued my curiosity; for some years Jean has been working on a series of nanopunk novels under the title, MechaNation. In recent times the denizens of MN have been dying for the animated life, and thus here we are about to talk to Mr Dugas himself.