I've always been a big fan of all things dystopian and post apocalyptic – even done a number of Fallout themed renders. Seeing products that fit this theme always gives me a little thrill of inspiration. Maybe one day I'll even get around to rendering the panels for that post-apocalyptic comic I've got all storyboarded.
If the apocalypse is your bag check these out.
Rough Rider for Genesis 3 Female
In case Wastelander for Genesis 3 female is a little too much on the "skimpware" side Rough Rider might be the grungy alternative you're looking for. There is also a G3M variant too.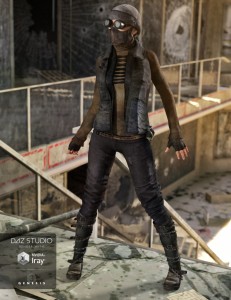 Dystopian Girl (G3F)
And then sometimes you just need more leather. I know I do.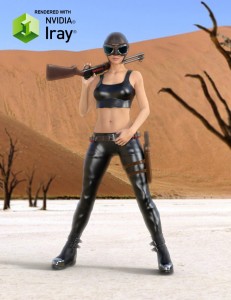 And because I can here are some of my own post apocalyptic renders. Given that these images are now between 3 and 4 years old now I'm itching to be back on my render rig.