Sylverdali is a 3D artist from Sydney, Australia. Primarily she works with Bryce 7 Pro, best known for its terrain and environment production and rendering tools. Bryce is also heavily utilised for abstract and surreal works, which is where Sylverdali's work is concentrated. I first became aware of her work while sniffing about the Bryce community on DeviantArt, looking for artists who were doing interesting things with the software.
That investigation led to the production of a series of Bryce artist features. In the end I had a list of about a dozen artists I wanted to contact, but of course that was far too many for the sort of articles I wanted to do. Sylverdali was high on that list, not only for her unique and varied (but instantly recognisable) works, but for the fact that in just a few short years she has catapulted from a 3D novice to an inspiring technical proficiency. Come on in and witness the merging of vividly illuminated dreams and familiar realities presented through alien lenses.
Jim Willey: Looking at your gallery on deviantART it appears you just suddenly popped into existence in June of 2012? Is this the case? Did you just pick up Bryce
and start serving up beautiful art, or is there significant prehistory?
Sylverdali: I started using Bryce in October 2010, my first image was a glass sphere and a Bryce generic blue sky. For me this was the wow factor I had never used anything like Bryce before, the image was crude but I was hooked.
JW: What was your first brush with 3D imagery? Was it immediately something you wanted to pursue?
SD: Bryce was my first 3D digital program. I found Bryce to be very additive and exciting using a mouse/computer in a 3D virtual world of meshes lighting and materials, with imagination it opened up a whole new experience for me, the world of COLOUR and adventure.
JW: Do you have experience with other mediums such as painting? If so is there somewhere online we can find them, and how has this influenced your 3D work?

SD: Painting has never grabbed me but sketching with a pencil and airtight pen has always been a passion. B&W imagery has played a big part in my early artwork.
I have no clue with colour, even at school I used to draw an image then paint it. Sadly my drawings always ended up like spiders with broken legs splattered all over the place. My choice of colours was dreadful. I don't do much sketching any more, my mouse and Bryce have taken over. Having an art background certainly helped visually working in the Bryce 3D workspace, I still have problems with colour [could have fooled me ;)] but it's probably more about having so many choices within Bryce.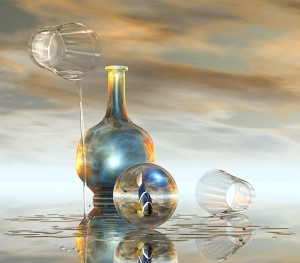 JW: In your first image posted at deviantART you included a link to robinwood.com. Did her tutorials play an important role in developing your Bryce skills? Do you frequently refer to tutorials for gaining more knowledge or improving your art? If yes, do you have a particular dealer?
SD: At first I played blindly with the buttons and tools in Bryce, then I realized I needed basic and technical help. Robin Wood's Tutorials were the first site I looked at, but I soon gave that a miss. I found it hard going, visual has always been easier for me to work with. In December 2010 I downloaded Daz Studio 3 and joined the Daz forums for Bryce. That's when I met the two gurus of Bryce, David Brinnen and Horo. They got my creative juices following.
I started watching David and Horo's tutorials on YouTube, which I found very easy and comprehensive to follow. If I get stuck I will often refer back to their tutorials for help. Being an experimenter Bryce is a hit or miss affair. More often than not I will learn something new through trial and error. Learning has always been a big thing for me. My schooling was poor and being a borderline dyslexic has had its challenges – thank god for spell check and Bryce.
JW: There seems to be three major groups within the Bryce community: landscapes, surrealism, and abstract. Obviously there is some overlap and intermingling, and other creative uses of the software, but these seem to dominate. Why do you think Bryce is so heavily used for surreal work? Did Bryce awaken your inner surrealist, or was Bryce just a handy tool to pursue your surrealist visions?
SD: Personally I like all forms of imagery in Bryce
, my forte is surreal. I have always been influenced by the surreal but I do like to dabble with abstract and landscape as well. I think Artists that use Bryce tend to choose a style according to their influences in art and their surroundings.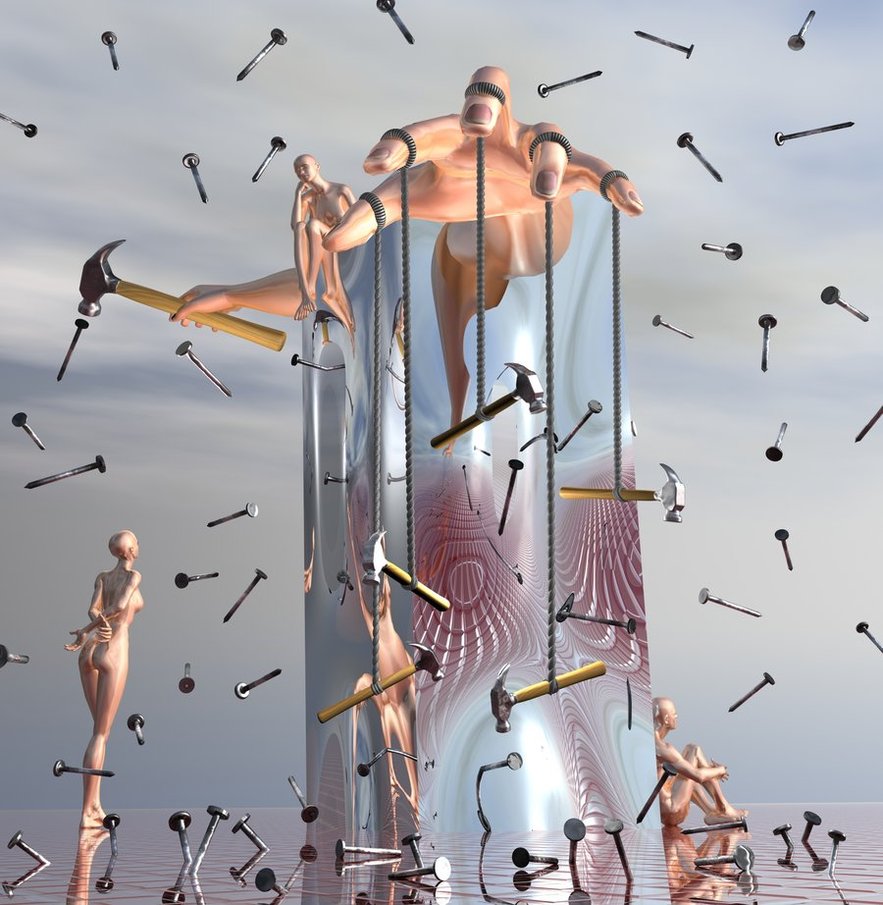 JW: You also seem to have a strong interest in the abstract camp. Some of your pieces contain a bit of both, but for the most abstract and surreal are fairly distinct, or at least as distinct as possible when surrealism is abstraction. What is it that gets you motivated to create one style over the other, and how does your work with one style influence the other? Is there a direct relation between the two?
SD: It's interesting, some view my artwork as abstract and others view it as surreal. I can't explain what goes through my head when I create an image. It's always a work in progress. I may do up to twenty images or more before I hit the right balance. Surrealism is abstraction escapism realism and whatever else you can throw in the mix to make your image interesting.
My motivation most of the time is unclear to me. I will start with a blank work sheet and play with an idea that comes to mind, also I am inspired by other artworks I have seen or created as well as revisiting my own artwork – it's something I have always done. I like to rework my stuff and see the image evolve into something different. I am sure that happens to most Artists.
JW: Themes of cybernetics are common in your images. Is there some philosophical element here or is it a sci-fi fascination? Perhaps the mechanical representations are an abstraction of biological realities? (See your work has me thinking!)
SD: I have always been fascinated with cybernetics. It's that uncertain, surreal, other worldly "what if factor". In our sometimes mundane drudge things can be very robotic, chaotic and disjointed, it's very easy to transfer my own emotion into an image and drift off into an imaginary world of adventure.
The biological reality is a real possibility I can't not ignore. I am sure if the influences of my childhood into adulthood has defiantly played a big role in what I create. Even in my childhood my artwork was about escapism and fantasy.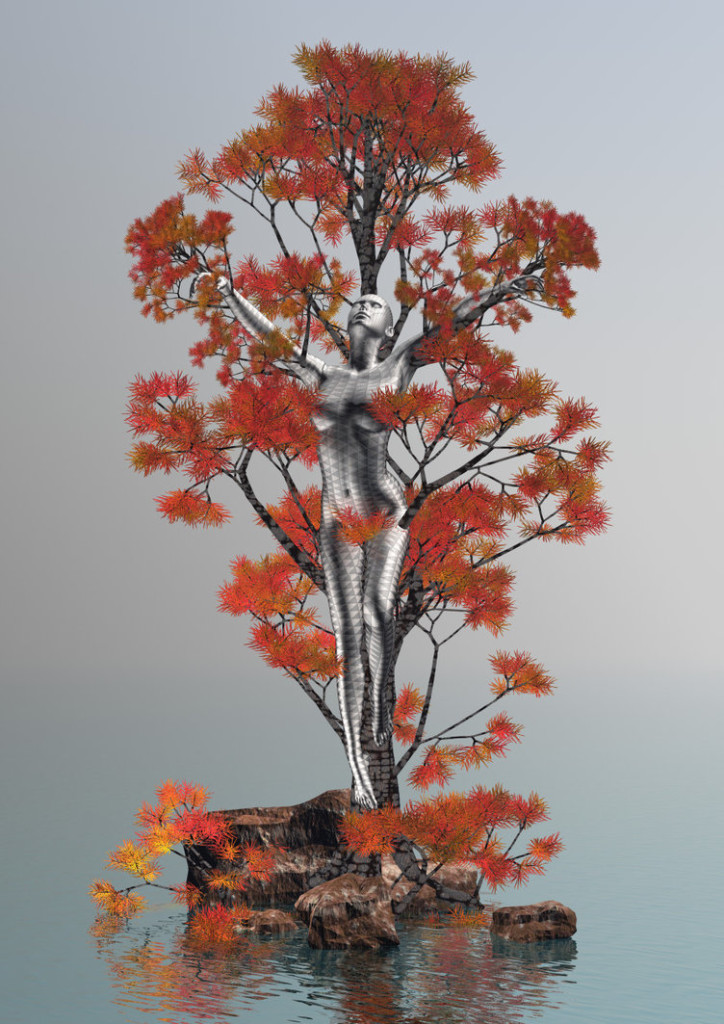 JW: As someone that makes heavy use of many of Bryce's functions and features from modelling to advanced materials etc, how do you feel about the state of Bryce?
SD: Bryce is a fantastic program for anyone who's just starting out in 3D digital artwork. The program has the best lighting/IBL tools. Bryce can pretty much just about do anything most other programs offer but unfortunately Bryce has memory issues and is prone to crashes. Bryce is also sadly lagging in the 3D digital programs stakes, 32bit is a of a hard pill to swallow when you have a 64bit computer capable of a lot more than Bryce can offer in terms of rendering. It's a dinosaur in comparison to what's available now, but I am so hooked on Bryce that I want to push the program to the limit. I have a long way to go with Bryce. There is still a lot I don't know and that's the challenge, what can I get out of Bryce before it crashes?
JW: Have you considered moving to other similar software like Carrara, or Vue? If yes, what would be the major advantages for you?
SD: I have considered using other programs. There is so much out there in the market place on offer, the benefits are staggering: rendering lighting bridging between other programs modelling, animation features, intuitive user interface and the list goes on.
I think for me buying a mid to high-end 3D modelling software is a major commitment that I would have to live with for a long time, so I need to be selective. My question would where do I start? Most 3D software packages share some basic modelling and animation tools, but some have specialized tools that are often unique to that product. Having climbed the Bryce learning curve I probably won't want to switch over to a different application any time soon. Money has always been an issue.
JW: You do also make use of fractal generators like Mandelbulb3D and JWildfire. I'm going to go out on a limb and guess you have been using them for a relatively short period, or that you heavily favour Bryce? Are these programs you see yourself using more of in the future? Is there a battle between the abstract and surreal worlds brewing, or will they live in some sort of chaotic symbiosis?
SD: I have used various fractal programs, Tier zone was the first in 2009, a simple but effective program but I found the quality of the render poor so I moved on to other fractal programs such as Ultra fractal Incendia, Mandelbulb3D, JWildfire and a few others as well. I have always moved between programs. Sometime I become brain dead due to a Bryce overload and I need a fractal fix but Bryce is my addiction. I guess I do live in a world of chaotic generated symbiosis.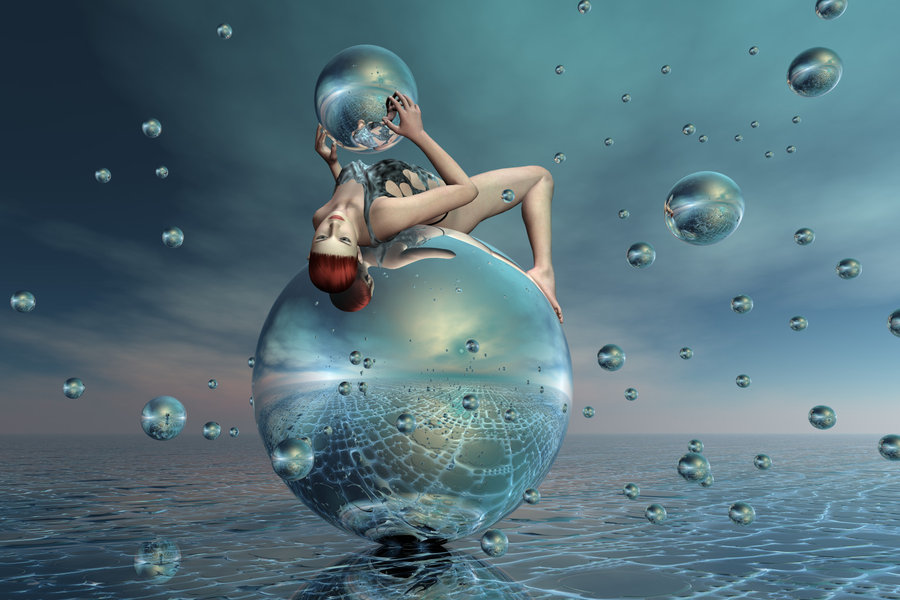 JW: Final question. Live to art, or art to live?
SD: Good question, live and let live, Yin and Yang, the two are very closely related but if I have to make a choice. Art to Live, well I don't get any cash for my art, so I'd starve. It would have to be Live to Art and loving Bryce.
Visit Sylverdali at DeviantART
Related Bryce Goodies
Find all the Bryce resources and educational material you could need by David Brinnen and Horo
Head over to Bryce-Tutorials.info for a huge wealth of information on every aspect of the program.
Get Bryce 7 Pro – currently just $14 for Platinum Club members.
Don't forget to SUBSCRIBE via our easy to use RSS and RSS email feed for all the happenings at DigiSprawl to come to you